When planning a vacation in Tel Aviv, the choice of accommodation plays a significant role in curating an experience brimming with love and intimacy. With an abundance of hotels offering varying levels of comfort and unique experiences, finding top hotels in Tel Aviv to meet your specific needs can be an exhilarating journey.
Escape the ordinary and step into the extraordinary at the BY14 Hotel, Tel Aviv's premier choice for couples seeking a romantic getaway. Here, comfort meets exclusivity in a setting that is as vibrant and dynamic as the city itself. Each of our meticulously designed rooms offers sweeping views of Tel Aviv's beach, complemented by top-tier amenities that cater to your every need.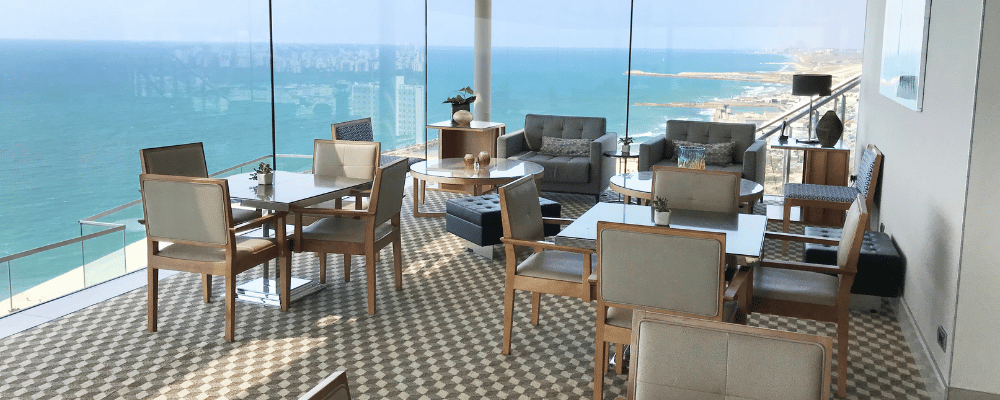 Tel Aviv as a Perfect Destination for Couples
Tel Aviv is truly a city for lovers, with its enchanting Tel Aviv beaches, impressive Tel Aviv museums, vibrant Tel Aviv nightlife, and gourmet Tel Aviv restaurants. The city's coastal charm perfectly complements the lively urban vibes, making it an alluring destination for couples year-round.
Stroll Along the Tayelet: This Mediterranean promenade offers beautiful views and romantic sunsets, perfect for a relaxed stroll.
Explore Old Jaffa: Wander through the cobblestone alleys of this ancient port district, filled with art galleries, quaint boutiques, and charming eateries.
Visit the Tel Aviv Museum of Art: This museum is home to a vast collection of contemporary and classic art, providing an enriching cultural experience.
Dine in Neve Tzedek: This bohemian neighborhood offers a variety of high-quality restaurants, ideal for a romantic dinner.
Experience Tel Aviv's Nightlife: Dance the night away at one of Tel Aviv's numerous nightclubs or enjoy a drink at a rooftop bar with views of the city skyline.
Picnic in Hayarkon Park: The park's lush greenery provides the perfect backdrop for a romantic picnic.
Attend a Performance at the Israeli Opera: Enjoy an evening of culture and music at this world-class venue.
Sunset Sail on the Mediterranean: Charter a private yacht for a sunset cruise, offering spectacular views and a memorable experience.
Cycling Tour: Rent a bike and explore the city's cycle-friendly paths, a fun and active way to see Tel Aviv together.
Visit the Carmel Market: Engage in a sensory experience as you navigate the bustling market, sampling local foods and shopping for unique souvenirs.
These attractions offer diverse experiences, providing opportunities for shared adventures, leisure, and creating beautiful memories.
Choosing Top Hotels in Tel Aviv for a Romantic Getaway
Whether it's a lavish Tel Aviv Hotel, a cozy city hotel Tel Aviv, a homely Tel Aviv extended stay hotel, or even charming sea suites apartments Tel Aviv, the city offers diverse options to cater to every couple's unique tastes. The key is to find an accommodation that not only provides comfort but also complements the couple's plans and preferences.
Here are some key factors to consider when choosing the perfect hotel for a romantic getaway in Tel Aviv:
Location: Consider what type of experiences you're seeking. If you desire tranquil beach days, choose a hotel with direct beach access. For a cultural experience, select a hotel in proximity to museums, art galleries, and historical sites. If nightlife is your preference, consider accommodations in areas known for their vibrant clubs and bars.
Services and Amenities: Look for hotels that provide services and amenities catered to couples. This can include in-room dining, couples' spa treatments, private tours, or even special romantic packages.
Dining Options: If you enjoy fine dining, consider hotels with on-site restaurants that offer intimate dining experiences. Having the option to enjoy a gourmet meal without leaving the comfort of your hotel can be quite appealing.
Privacy: If you're looking for a quiet, intimate escape, consider boutique hotels or adults-only accommodations. These typically provide a more serene environment and personalized service.
Unique Features: Look for unique features that could enhance your romantic stay. This could be a rooftop terrace with panoramic city views, a well-maintained garden for evening strolls, or even a room with a private hot tub.
Customer Reviews: Take the time to read customer reviews to get an idea of the experiences of past guests. This can provide valuable insights into the quality of service, cleanliness, and overall experience the hotel offers.
Length of Stay: For longer romantic getaways, consider an extended stay hotel or serviced apartments, which provide a homely environment with facilities like a fully-equipped kitchen and living areas, providing a sense of comfort and convenience.
Conclusion
A romantic vacation in Tel Aviv can be a journey of love, laughter, and unforgettable memories. From the pristine beaches and cultural attractions to the delectable cuisine and vibrant nightlife, the city offers numerous ways for love to blossom. However, to truly elevate your romantic getaway, choosing top hotels in Tel Aviv that aligns with your preferences is essential.
At BY14 Hotel, we believe in crafting experiences rather than just offering accommodation.
We don't just offer a place to stay – we invite you on an unforgettable journey that will deepen your connection with your partner and create lasting memories. Book your stay with us and discover why we are the preferred choice for discerning couples.
Frequently Asked Questions
Is Tel Aviv a good destination for young children?
Yes, Tel Aviv is a great destination for young children. The city offers a range of family-friendly activities and attractions. There are numerous parks, playgrounds, and children's museums that cater specifically to young visitors, ensuring a memorable and enjoyable experience for families
Is Tel Aviv a suitable destination for couples?
Absolutely, Tel Aviv is a fantastic destination for couples. The city offers a romantic ambiance with its beautiful beaches, enchanting sunsets, and charming neighborhoods like Neve Tzedek. The vibrant nightlife, fine dining options, and cultural attractions create a perfect setting for couples to create lasting memories together.
You might also be interested in: