Tel Aviv stands as a beacon of cultural richness, a city where the tapestry of history and the vibrancy of modern artistry converge. Its array of museums stands testament to this, housing everything from the ancient echoes of civilizations past to the bold statements of contemporary art. 
For those journeying to this dynamic metropolis with a thirst for cultural knowledge, BY14 Hotel promises an ideal abode. Perfectly situated in the city's pulsating center, the hotel provides not just a place of rest but a launchpad into the top museums in Tel Aviv.
The city's museums are pillars of the cultural community, each offering a narrative thread in the city's ongoing story. Whether your interest lies in the relics of bygone eras or the avant-garde movements that propel us into tomorrow, there is a museum in Tel Aviv to satisfy your curiosity. Here are some of the top museums in Tel Aviv that await you:
The Eretz Israel Museum:
Location and Scope

: Situated in a tranquil area of Tel Aviv, this museum complex combines history, archaeology, and art. It spans across a series of pavilions and encompasses an archaeological site, offering a multidimensional experience.

Archaeological Treasures

:The museum houses an extensive collection of archaeological treasures that provide a window into the ancient past of Israel and its neighboring lands. These historical pieces chart a timeline across different eras, allowing visitors to take a step-by-step journey through the region's storied history.

Cultural Exhibits:

There are exhibits dedicated to the cultural development of the country, showcasing traditional crafts and practices. This gives visitors an appreciation for the land's diverse cultural tapestry.

Interactive Displays:

Many of the exhibits are interactive, engaging visitors of all ages in the rich history and culture of Israel. This includes hands-on activities that are educational and fun for families.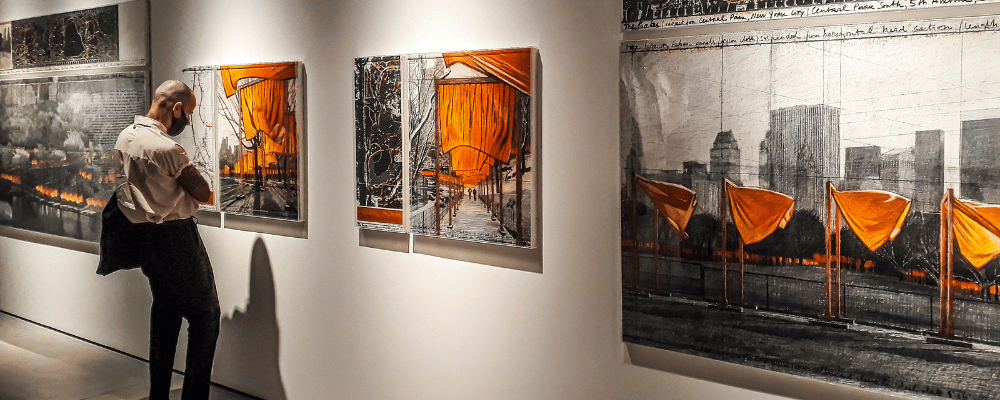 Tel Aviv Museum of Art
Central Location:

The Tel Aviv Museum of Art sits at the city's center, where culture thrives. It's well-known among art enthusiasts and tourists. The museum's central location in Tel Aviv means it's simple to get to, whether you're staying nearby or coming from further away. Public transport and well-marked signs make finding it straightforward.

Exhibitions:

With its dynamic range of permanent and temporary exhibitions, the museum offers a fresh experience with each visit. Exhibitions include classic art movements as well as avant-garde pieces that challenge and engage audiences.

Focus on Israeli Art:

The museum gives special attention to Israeli art, providing an extensive view into the stories and artistic developments that have carved out Israel's cultural identity.

Gallery of International Artworks:

Alongside its local focus, the museum displays a rich array of art from across the globe. This international section allows visitors to explore and appreciate a world of art without leaving Israel.
The Palmach Museum:
Conceptual Approach

: Unlike traditional museums, the Palmach Museum provides an experiential journey rather than a series of artifacts on display. It tells the story of the Palmach through the eyes of a group of young recruits from its establishment until the end of the War of Independence.

Guided Tours

: The museum operates through guided tours that take visitors through a series of dioramas, combining personal stories, multimedia presentations, and authentic environments that recreate the time of the Palmach.

Immersive Experience

: The design of the museum is aimed to immerse visitors in the atmosphere of pre-state Israel. This narrative technique helps visitors to connect emotionally with the stories of the men and women who fought for the creation of the State of Israel.

Memorial Hall:

At the end of the tour, visitors enter a memorial hall which commemorates the fallen members of the Palmach, adding a solemn and reflective moment to the experience.
Navigating Museum Visits
Plan Your Visit:

Before embarking on your museum journey, it's recommended to plan your visit. Check the opening hours of the museums and the time required to tour them. Planning will ensure that you don't miss any important exhibits and can make the most of your time.

Take a Museum Tour:

Most museums offer guided tours. These tours provide in-depth information about the exhibits and can offer interesting insights that you might miss when exploring on your own.

Use Public Transport

: Tel Aviv has an efficient public transport system. Using public transport instead of taxis or rental cars can save you time and money. Many of the museums are located close to bus and train stations.

Check for Special Exhibits:

Museums often have special temporary exhibits. Checking the museum's website before your visit can ensure that you don't miss these unique opportunities.

Take Breaks:

Exploring museums can be overwhelming, so it's important to take breaks. Many museums have cafes or rest areas where you can relax and process the information you've absorbed.
Conclusion
Tel Aviv's museum scene is both diverse and educational, offering insights into history and contemporary art. After a day of discovery, the centrally situated BY14 Hotel provides a welcoming and elegant stay. Guests can unwind in tastefully furnished rooms and enjoy facilities like a fitness center and sauna, ensuring a restorative end to a day of cultural exploration. Embark on your Tel Aviv adventure and delve into the top museums in Tel Aviv.
Frequently Asked Questions
Do Tel Aviv museums offer guided tours in English?
Yes, many of Tel Aviv's museums offer guided tours in English. Visitors are advised to check the museum's schedule in advance to confirm the availability of English-speaking guides.
Are there any free-entry days at Tel Aviv museums?
Yes, some museums in Tel Aviv offer free entry on certain days or evenings. It's a common practice for museums to have a "free day," but schedules can vary, so it's best to check with each museum directly for their specific days and times of complimentary admission.
How accessible are Tel Aviv's museums for visitors with mobility issues?
Tel Aviv's museums are generally well-equipped for visitors with mobility issues, offering features like ramps, elevators, and accessible restrooms. It's advisable to contact the museums in advance to ensure they can accommodate any specific needs.