Tel Aviv, nestled along the enchanting Mediterranean Sea, is a city of intriguing contrasts that strikes the perfect balance between the ancient and modern, natural beauty and cosmopolitan flair. With its diverse offerings of Tel Aviv attractions, the city is undeniably the best place to stay when holidaying in Israel, regardless of whether you're an adventurer, a history buff, a foodie, or a night owl.
Immerse yourself in the vibrant heart of Tel Aviv at the BY14 TLV Hotel, an oasis of unparalleled comfort and sophistication. With our prime location, you'll be just a stone's throw away from the city's bustling markets, renowned cultural landmarks, and sun-soaked Mediterranean beaches. Our hotel is more than just a place to rest; it's a destination that embodies the spirit of Tel Aviv.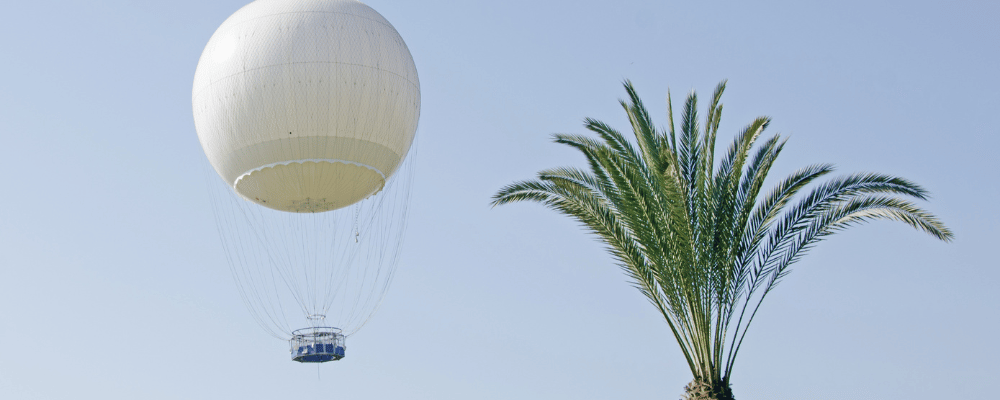 Choosing to stay at By14Hotel in Tel Aviv guarantees that you're perfectly positioned to explore all the city has to offer. We welcome you to indulge in the city's fascinating contrasts, immerse yourself in its vibrant culture, and create unforgettable memories during your stay.
Historical and Cultural Tel Aviv Attractions
Jaffa Old City and Port: Start your cultural expedition in the ancient city of Jaffa, the historic birthplace of modern Tel Aviv. Here, the narrow, winding cobblestone alleys take you on a journey back in time. Jaffa Port, one of the oldest known harbors in the world, is not just a gateway to history, but also a vibrant spot for dining and shopping.

Eretz Israel Museum: Among the top Tel Aviv museums is the Eretz Israel Museum. This multidisciplinary institution offers a deep dive into the history, archaeology, folklore, and arts of Israel and its region. From ancient relics and coin collections to temporary exhibits of contemporary art, the museum is a treasure trove for history and art enthusiasts.

Palmach Museum: For a unique interactive experience, the Palmach Museum offers a journey into the past. The museum is dedicated to the Palmach, the elite fighting force of the Haganah, the underground army during the British Mandate period. Here, visitors can experience a multi-dimensional presentation of Palmach members' stories, contributing to a better understanding of the formation of Israel.

Neve Tzedek: This is Tel Aviv's oldest neighborhood, known for its quaint, village-like atmosphere. Filled with beautiful restored houses, chic boutiques, and art galleries, it's a delightful place to explore. The Suzanne Dellal Centre for Dance and Theatre, located here, is one of Israel's premier performance venues.

Bauhaus Architecture: Tel Aviv, often known as the 'White City', is home to the world's largest collection of Bauhaus (International Style) buildings. A walk through Rothschild Boulevard and Bialik Street provides an opportunity to admire these UNESCO-listed architectural gems from the 1930s
Natural and Leisure Attractions
Moving from cultural tapestries to natural vistas, Tel Aviv's leisure attractions paint a beautiful picture of relaxation and fun. 
Tel Aviv Beaches: Lining the city's Mediterranean coastline, the Tel Aviv beaches are a mix of calm and activity. From Gordon Beach, a hotspot for sunbathers, to Hilton Beach, a favorite amongst surfers, each beach has its own distinct vibe. Whether you're seeking relaxation or beach sports, these sandy retreats are perfect for a sunny Tel Aviv summer day or a serene Tel Aviv winter afternoon.

Hayarkon Park: Known as the "green lung" of Tel Aviv, Hayarkon Park is the largest urban park in Israel. It features extensive lawns, botanical gardens, sports facilities, concert venues, and even a water park. Here, you can rent a boat, embark on a bike ride, or enjoy a family picnic amidst lush greenery.

Yitzhak Rabin Center: More than just a museum, this institution honors the memory of Yitzhak Rabin, Israel's former Prime Minister. Its Israeli Garden, a series of beautifully landscaped terraces, offers a peaceful spot for contemplation.

Tel Aviv Port area: Once a purely functional port, it has now transformed into a bustling leisure and commercial area. Here, you can enjoy a leisurely stroll on the wooden deck along the sea, relish food at trendy cafes and Tel Aviv restaurants, or participate in various sports activities.

Tayelet: This seaside promenade runs along the Mediterranean seashore in Tel Aviv, connecting historic Jaffa to the modern north of the city. It's an ideal place for a leisurely walk, bike ride, or watching a spectacular sunset over the sea.

Bird Watching at the Salt Pans in North Tel Aviv: If you're a nature enthusiast, a visit to the salt pans in the north of the city is a must. These pans are a paradise for bird-watchers, especially during the migration seasons when thousands of birds can be seen.
Tel Aviv Nightlife and Culinary Scene
As the sun sets, Tel Aviv transforms into a vibrant hub of nightlife and culinary delights. The city's iconic Rothschild Boulevard comes alive with a plethora of bars, clubs, and restaurants offering world-class entertainment and mouth-watering cuisine. This is where the Tel Aviv night life really shines, with an endless array of options for enjoyment. Similarly, the Carmel Market is a must-visit for food enthusiasts. Its bustling stalls sell everything from fresh produce to local street food and gourmet delicacies, making it a culinary heaven.
Conclusion
Tel Aviv's remarkable blend of history, culture, nature, and modern entertainment makes it a destination worth exploring. Whether it's the historical monuments, the vibrant beaches, the lush parks, or the electric nightlife, every facet of the city contributes to its unique charm. These Tel Aviv attractions, from the moment you step out of your hotel, immerse you in a city that buzzes with energy and invites exploration. So, be it summer or winter, a holiday in Tel Aviv promises an unforgettable experience filled with endless discoveries.
Experience the epitome of comfort at BY14 Hotel, a beacon of sophistication nestled in the vibrant heart of Tel Aviv. Every corner of our hotel is designed with exquisite attention to detail, reflecting the dynamic spirit of the city outside. As you step through our doors, you are welcomed into a world of unparalleled comfort and style. Our rooms, with their sleek design and plush amenities, offer views of the beautiful mediterranean sea, ensuring every moment of your stay is imbued with the essence of Tel Aviv.
Frequently Asked Questions
What are the must-visit Tel Aviv attractions for first-time visitors?
First-time visitors to Tel Aviv should not miss exploring the historical Jaffa Old City and Port, diving into history at the Eretz Israel Museum, and soaking up the sun at the city's stunning beaches. They should also experience the vibrant nightlife at Rothschild Boulevard and explore the bustling Carmel Market.
What are some of the best Tel Aviv high-end experiences one can indulge in?
Dine at gourmet restaurants serving international and Israeli cuisine, shop for high-end fashion and unique designer pieces in upscale boutiques, and indulge in wellness treatments at top-tier spas.
You might also be interested in: