For those seeking a blend of culture, history, and entertainment, Tel Aviv, the thriving and busy seaside city in Israel, is a well-liked tourist destination. It's the ideal location for a restful and entertaining vacation because of its beautiful Mediterranean beaches, mouthwatering food and drinks scene, vibrant nightlife, and rich art culture. Everyone can find something to do in Tel Aviv, whether they want to learn more about the city's fascinating history, get outside and exercise, or just relax on the beach and enjoy the sunshine. In this blog, we will explore taking a vacation in Tel Aviv, along with what to anticipate from a trip there.
The must-visit Beaches on your vacation in Tel Aviv. 
The magnificent Mediterranean beaches in Tel Aviv are one of the main attractions for tourists. Vacationers have a lot of possibilities for soaking up the sun and swimming in the crystal-clear seas thanks to the more than 14 kilometers of shoreline. Tel Aviv's most well-liked beaches are:
Gordon Beach

Frishman Beach

Jaffa Beach
These beaches all provide a wide range of amenities and activities. The beaches in Tel Aviv are a must-see while you're on vacation here, regardless of whether you're seeking a leisurely day in the sun or a more active beach experience. There are also many hotels near the beach, so don't worry about staying too far. 
Food & Drink 
Tel Aviv's food and drinks scene makes it a sought-after tourist destination. Many restaurants and cafes provide everything from traditional Jewish food to other cuisines throughout the city. While visiting Tel Aviv, you should definitely taste the city's famous falafel, shakshuka and hummus delicacies. Tel Aviv is a fantastic option for individuals who enjoy coffee because it also has a booming coffee culture, with several shops dishing up delicious coffee and pastries. We recommend going to the Beit Thailandi restaurant and Bar51. 
Experience the Israeli Nightlife on Your Vacation in Tel Aviv.
Another factor making Tel Aviv a hot destination for vacationers is the city's vibrant nightlife. The city comes alive after dark with a variety of bars, clubs and music venues, drawing both locals and visitors who want to enjoy the city's nightlife. During your trip to Tel Aviv, you'll have plenty of options, whether you prefer a quiet drink in a bar or a wild night of dancing on your Tel Aviv vacation. If you need a place to stay in Tel Aviv for the night, just visit our website and book a room online. 
Art & Culture
Tel Aviv is a popular vacation destination for those who value art and culture. The Tel Aviv Museum of Art and the Eretz Israel Museum are only two of the city's numerous museums, galleries, and cultural organizations. The city's rich cultural environment is further enhanced by the abundance of street art and murals that may be seen. Take some time during your trip to Tel Aviv to discover the rich artistic and cultural history of the city.
Looking to go shopping on your Tel Aviv vacation?
Tel Aviv is a fantastic destination for people who enjoy shopping. There are many places to shop in the city, ranging from high-end fashion boutiques to street markets and specialty stores. If you are a fashion aficionado the places you must visit in Tel Aviv are:
The Carmel Market, also known as Shuk HaCarmel, features a variety of goods such as fresh produce, spices, and apparel.

Old Jaffa if you are looking for some vintage shops. 

Dizengoff Centre for some big brands

Sheinkin Street for boutique stores.

Azrieli Mall if you feel like going to a mall and want a big variety of shops.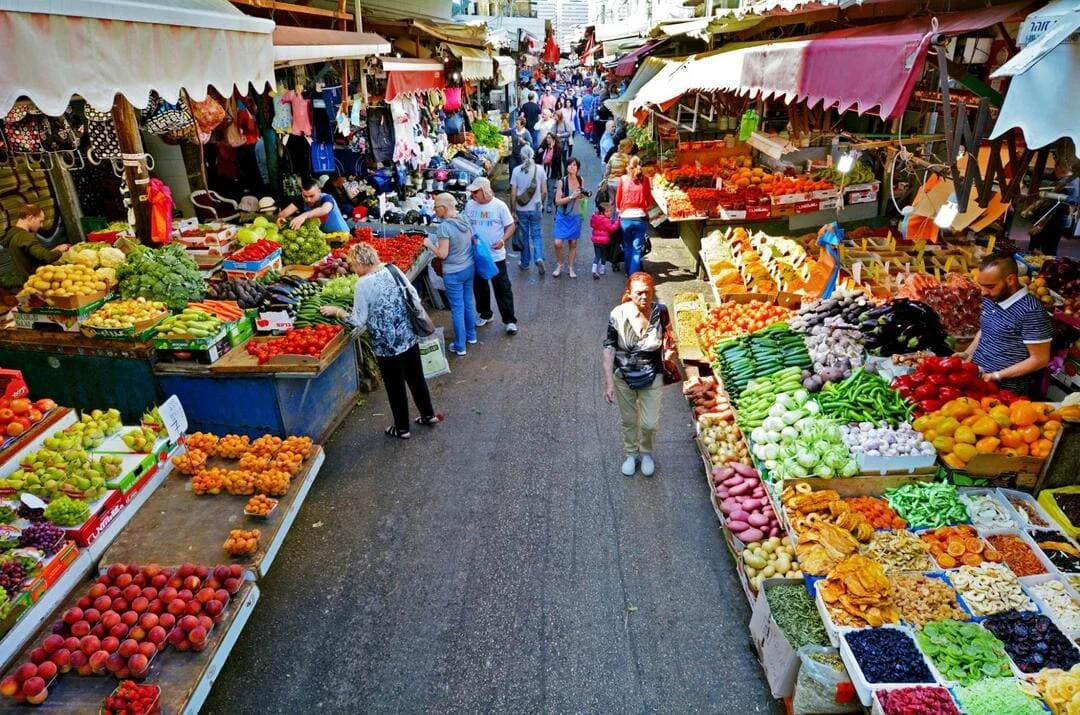 History and heritage
Tel Aviv has a modern, international vibe, but it also has a rich cultural history and tradition. The city, which was established in 1909, is where the current state of Israel was first established. By visiting locations like Independence Hall, where the state of Israel was proclaimed in 1948, and Jaffa, the ancient port city that existed before Tel Aviv, tourists may learn more about the city's rich history.
Outdoor Activities on your Vacation in Tel Aviv
Tel Aviv offers a wealth of opportunities to get moving and discover local nature attractions for individuals who prefer being outside. Parks surround the city, providing chances for biking, hiking, and other outdoor activities. The Jaffa Port, a well-liked location for boating and fishing, is located in the nearby city of Jaffa.
Summary
In conclusion, Tel Aviv is a top destination for people seeking a trip that combines action with rest. There is something for everyone in this vivacious city with its breathtaking beaches, mouthwatering food and drink scene, exciting nightlife, and rich art and culture. A trip to Tel Aviv is sure to be memorable, whether you want to learn more about the city's fascinating history, engage in outdoor recreation, or just relax on the beach.
It's crucial to plan your vacation in Tel Aviv keeping in mind the season you'll be there. The busiest travel season is summer, when mild temperatures and long days make beach trips and other outdoor activities ideal. But it's also the busiest time of year, with many travelers coming to the city. With fewer visitors and more controllable crowds, spring or fall may be a better option if you're seeking a more laid-back trip.
No matter when you go, proper planning is required to make the most of your time in Tel Aviv. Make a plan that works for you by taking your spending power, interests, and travel preferences into account. A trip to Tel Aviv will undoubtedly be one to remember, whether you go alone or with family and friends.
There are always exciting things going on in this dynamic city, from its breathtaking beaches to its rich artistic and cultural heritage.
If you need a hotel in Tel Aviv, BY14 is the place for you. 
If you're looking to book a hotel in Tel Aviv, BY14 is a perfect option if you want to have a business trip and experience the spirit of Tel Aviv. A classic Tel Aviv location at 14 Ben Yehuda Street, the hotel, which was newly rebuilt with modern and appealing decor, is only a 5 minute walk from the sea and promenade, top restaurants and cafés, and everything worth seeing and doing in Tel Aviv. You can also have the perfect Tel Aviv breakfast right here at the hotel. 
If you need a break from meetings and doing errands, the hotel's serene setting and inviting rooms are waiting for you with countless amenities and a pleasant, soothing atmosphere. The ideal way to end a hectic day filled with encounters and business meetings is to return to the opulent luxury that greets you at the BY14 business Hotel in Tel Aviv.
Book your vacation in Tel Aviv today!
FAQ's
What should I take into account before making a hotel reservation in Tel Aviv?
Take into account the ratings, price, amenities, and location. You might also want to consider how close the hotel is to restaurants, attractions and public transport.
Does the BY14 hotel in Tel Aviv serve breakfast?
Yes! We have an illustrious breakfast menu. You can start the day with a variety of exceptional omelets and a variety of toppings at the hotel restaurant, as well as antipasti and salads, fresh bread, dips and spreads, superb coffee, tea, cold beverages, and delicious cakes.
Is it possible to have events at the BY14 Hotel? Business events, a small wedding, and more?
It is possible to have business conferences only.
What is the check-in time?
From Sundays to Fridays check-in time is from 15:00 onwards. On Saturdays, it's from 16:00 onwards.
Is there a minimum age requirement to reserve a hotel room?