Tel Aviv, a dynamic fusion of history and contemporary flair, has an allure for every traveler. Whether your calling is its sun-kissed beaches, the rich tapestry of its past, or the vibrant rhythm of its nightlife, Tel Aviv is a treasure trove waiting to be uncovered.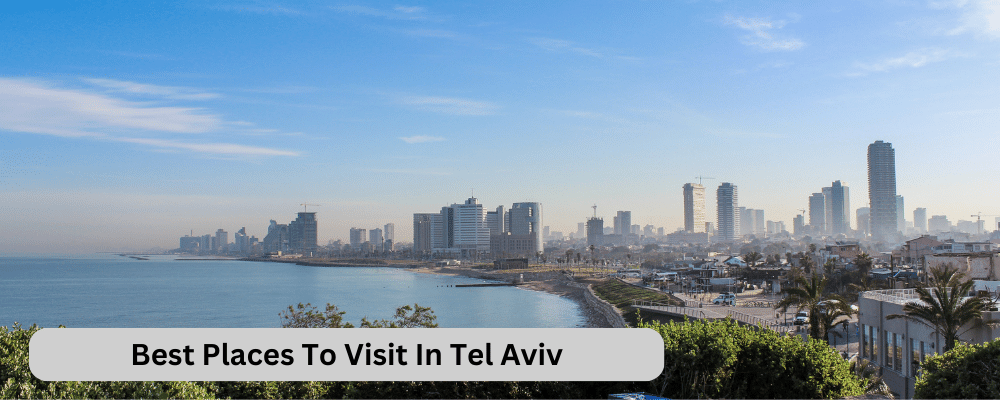 Nestled in the city's vibrant heart, the BY14 TLV Hotel offers an oasis of comfort, boasting top-notch facilities and attentive hospitality. Let's embark on a whirlwind tour of the best places to visit in Tel Aviv, and see why BY14 Hotel could be the key to unlocking your perfect trip.
Historical Gems
Nature's Canvas
Best Places To Visit In Tel Aviv After Dark
Why Choose BY14 Hotel
Conclusion
Tel Aviv, a mosaic of past and present, promises an array of experiences, be it the allure of history, the tranquility of nature, or the vibrancy of nightlife. At the epicenter of this experience, the BY14 Hotel promises to be your cozy retreat. Whether you're an explorer, a relaxation seeker, or a party enthusiast, Tel Aviv and BY14 Hotel invite you to experience the magic. So, why wait? Dive into the best places to visit in Tel Aviv, and let the city's charm envelop you!
Frequently Asked Questions
Which museum in Tel Aviv provides the most comprehensive overview of Israeli art?
The Tel Aviv Museum of Art stands out as the go-to place for anyone eager to dive deep into the rich spectrum of Israeli art.
Are there any beaches in Tel Aviv with water sport equipment rentals?
Yes, many beaches in Tel Aviv, such as Gordon Beach and Hilton Beach, offer water sport equipment rentals. Visitors can easily rent gear for activities like surfing, paddleboarding, and windsurfing, making them popular choices for water enthusiasts.
Can you name a family-friendly activity unique to Tel Aviv?
One family-friendly activity unique to Tel Aviv is exploring the city by bike using its Tel-O-Fun bike-sharing system. The flat terrain and numerous bike paths make it easy for families to visit attractions like the Yitzhak Rabin Center or take a scenic ride along the Tayelet, Tel Aviv's beachside promenade.
What neighborhoods in Tel Aviv offer the best local shopping experiences?
In Tel Aviv, the neighborhoods of Neve Tzedek and Florentin are known for their unique boutiques and artisan shops. Additionally, the Shenkin Street area boasts a variety of trendy stores and local designers, making it a popular shopping destination.
What are the top historical sites to explore in Tel Aviv?
In Tel Aviv, the ancient port city of Jaffa is a must-visit, offering a rich tapestry of history and archaeology. Additionally, the Bauhaus architecture in the White City area, designated as a UNESCO World Heritage site, showcases a unique collection of International Style buildings from the 1930s and 1940s.