Our Guide for business travelers and hotels near Tel Aviv
Looking for hotels near Tel Aviv? As commercial development in Israel is diverse and continues to expand, journeys for business to Tel Aviv are becoming more and more common. Israel, a "Start-up Nation" and a technological powerhouse, is growing in popularity as a business vacation destination. With improvements in fields like security, agriculture and technology, the area is seeing an increase in commercial growth. Make the most of your time in Tel Aviv if you are planning a business trip there soon. You can also book a hotel near Tel Aviv if you require a central location. 
The best way to make the most of your time in Tel Aviv is to plan ahead and take full advantage of the city's unique offerings. Start by researching the city and its business culture. Get an understanding of what types of industries are prevalent and what kinds of activities or events you may want to attend. Make sure to also look into any business or networking opportunities that may be available, such as trade shows or seminars.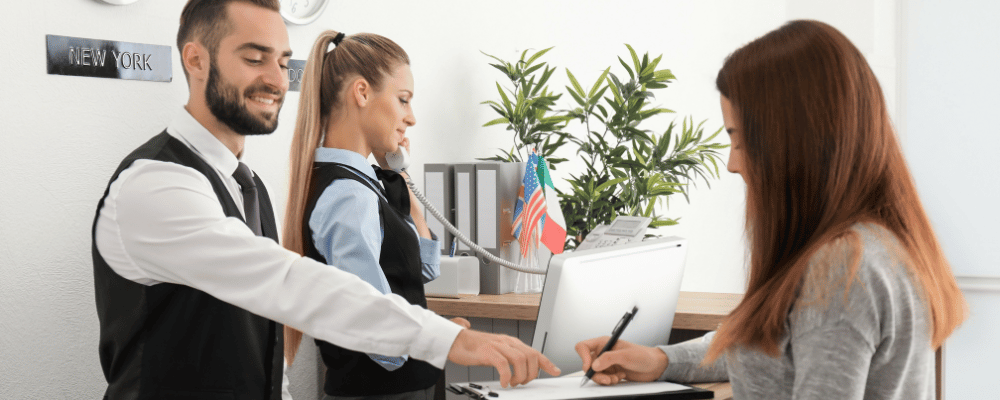 Once you have a better understanding of the city and its business environment, it is important to find appropriate tel aviv accommodation to suit your needs. Many hotels in Tel Aviv offer services tailored towards business travelers, including conference facilities and other amenities that can help make you stay more productive. Additionally, look for restaurants, cafes, and other venues where you can meet up with colleagues or potential partners while exploring the city.
Finally, when traveling for business in Tel Aviv, it is important to ensure that all necessary documents are in order before arriving at your destination. Make sure that you have copies of relevant visas and permits if required, as well as up-to-date travel insurance policies. Additionally, familiarize yourself with local laws regarding alcohol consumption and currency exchange so that you do not run into any unexpected issues during your stay.
1. Where to book a hotel near Tel Aviv for your Business Trip
Different business hotels may provide different amenities based on your needs (business centers, conference rooms, etc). A boutique hotel is one choice, as they provide a much more personalized experience. A boutique hotel in Tel Aviv will be ideal for your business visit if you're searching for something more quaint and private that can help with creating a custom experience suited to your specific needs. A number of luxury hotels in Tel Aviv are located along the beach, offering stunning views of Tel Aviv beach. Many are also conveniently positioned in the city's center, making it simple to get around.
Check if there are any hotel deals in Tel Aviv as another choice if you want to keep your expenses low. These guesthouses or hostels are excellent if you have all-day meetings and only need a cozy, reasonably-priced location to stay the night. If you have meetings nearby, you might want to consider staying at a hotel near Tel Aviv's high-tech business district, Ramat Hahayal, or Herzliya. There are also lots of fantastic options available in Tel Aviv if you're looking for a co-working space.
2. Things to do in the evenings in Tel Aviv while on a business trip
Having beverages after work or participating in "happy hour" is a common corporate practice in Tel Aviv. You might be asked to go out and experience some of Tel Aviv's nightlife with your colleagues. It is simple to understand why Tel Aviv's nightlife has made the city famous as "the city that never sleeps." Visit one of the many rooftop bars in Tel Aviv for a relaxing drink, or head to adjacent Jaffa, which comes alive during the night with a variety of cafes and restaurants. After a hard day of work or meetings, taking in Tel Aviv's vibrant nightlife is a wonderful way to unwind. You can also book a central hotel near Tel Aviv if you want to explore different cities in Israel. 
3. How to visit the various sites in Israel while staying in a Tel Aviv
It is definitely worthwhile to explore everything Israel has to offer if you have some free time between important meetings. You can spend your time in Tel Aviv by relaxing on the beach or discovering districts like Neve Tzedek or the renowned Shuk HaCarmel, but it is also worthwhile to travel outside the city to Jerusalem or the iconic Dead Sea. Israel has many unique attractions, from religious sites like the Western Wall or the Church of the Holy Sepulchre in Jerusalem, to natural wonders such as Masada and Ein Gedi. It is also home to some of the world's best cuisine, with a wide range of traditional dishes like hummus, falafel, and shawarma.
Whether you're looking for a cultural experience or just want to relax, there is something for everyone in Israel. With a little bit of planning and research, you can have an unforgettable time during your visit!
4. Israeli Business Customs
It's crucial to comprehend Tel Aviv's business culture before meeting potential customers or business partners. In general, Israelis are friendly and welcoming in business and in everyday life. They also tend to address situations directly, which might be perceived as confrontational. The corporate culture is a lively blend of informality and laxity blended with directness and clearness.
Business attire is more informal than in many other countries; suits are not necessary. Business meetings are conducted in a relaxed atmosphere, with plenty of joking and storytelling. Israeli businesspeople tend to make decisions quickly and expect others to do the same. It is important to be prepared with facts and figures and be able to back up statements with evidence. It is also beneficial to understand the local language, as most business people in Tel Aviv conduct their conversations in Hebrew.
5. Scheduling airport transfers from your hotel
Using an airport shuttle to provide a direct transfer from the airport to your hotel after landing at Ben Gurion Airport is a smart choice. If you take a shuttle, your driver will be there to meet you as soon as you land, allowing you to proceed immediately to your hotel and start your business trip on the right foot without wasting time figuring out cabs or public transport routes.
6. Choose the Most Effective Mode of Transportation when staying in Tel Aviv
Business excursions to Tel Aviv don't have to be expensive. Even so, it's simple to hail a cab to get around town between meetings and events. Tel Aviv is a well-planned city, and there are many options for moving around while on a work trip.
Only when commuting between districts—which may be rather long if you were to walk or ride a bike—would it be a smart idea to take a taxi or shared taxi (sherut). The Tel-o-Fun bike-sharing program is available in Tel Aviv. It is simple to rent and return bicycles or scooters because there are designated locations for them all over the city. If you are booking a hotel near Tel Aviv, think about how you are going to commute and make sure to do your research before you book. 
BY14 Hotel, Your Place to Stay on your Business Travels in Tel Aviv
You get a wonderful chance to visit a beautiful location with fascinating people when you travel for business to Tel Aviv. The aforementioned advice is strongly advised because it will make your vacation to the city more enjoyable, less hectic, and effective. You can treat your work vacation to Tel Aviv as an experience by making the most of what you can do.
Traveling to the city has a lot of amazing perks, but like with most things, you just have to hunt for them.
Need a vacation from doing errands and attending meetings? Your stay at the hotel will be filled with limitless amenities and a calm, soothing ambiance.
The ideal way to cap off a busy day filled with events and business appointments is to return to the opulent luxury that greets you at the BY14 Hotel. Enjoy high-speed Wi-Fi while you unwind in a peaceful setting, a variety of coffees and teas, and a meal at the restaurant that delivers the best breakfasts in town. You can also do a workout in the gym or chill in the sauna.
Little Work, Lots of Pleasure.
A stroll along the sand? business conference? Having coffee with pals?
During your stay with us at BY14, you can be confident that everything you require is close by and conveniently accessible. When you pick to stay at a premier Tel Aviv location, that is how it is.
FAQ's
Can I have a meeting at the BY14 Hotel?
You can with pleasure have a meeting in the hotel lobby or even book a Business conference.
Do I need to reserve the meeting room in advance?
We recommend booking in advance so that the business room can be reserved and set up for your needs.
Is the BY14 hotel in the center of Tel Aviv?
Yes, you can walk nearly everywhere in Tel Aviv from our hotel and if it's too far you can get a taxi.