Boutique hotels are all the rage in tourism these days. Unlike big chain hotels, boutique hotels are small, unique, and offer personalized service – kind of like a home away from home. The city of Tel Aviv has some of the best boutique hotels around. With its lively beaches, nightlife, and culture, Tel Aviv is a great spot for a vacation with family, friends or a romantic getaway.
In this article, we'll explore the concept of boutique hotels while taking a closer look at the BY14 Hotel, one of the most popular boutique hotels in Tel Aviv. We'll also provide tips on how to select the perfect boutique hotel that suits your taste.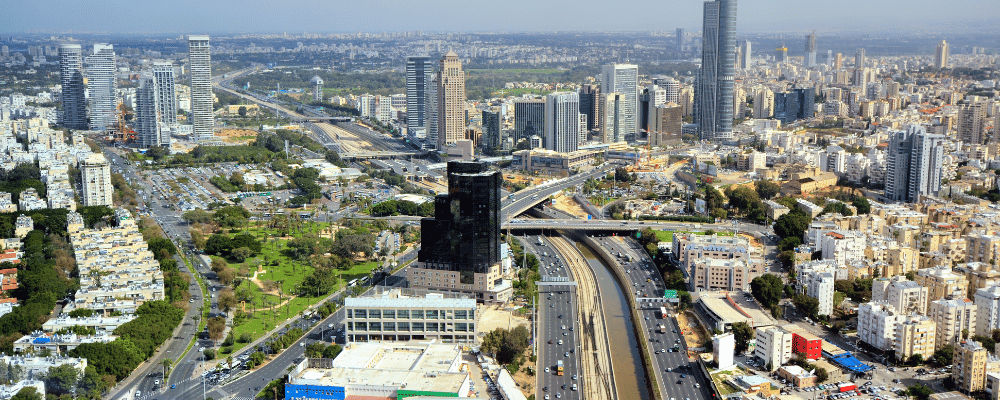 Defining 'Boutique Hotel':
First though, what exactly makes a hotel "boutique"? Boutique hotels are usually smaller, with less than 100 rooms. This smaller size allows the staff to give guests more personal attention. Each boutique hotel has its own distinctive theme and design, reflecting local culture or the owner's creative vision. 
Factors that differentiate boutique hotels from other hotel types:
Size:

Boutique hotels are typically smaller, often containing fewer than 100 rooms. This smaller size allows for more personalized service and a more intimate atmosphere.

Unique Themes:

Each boutique hotel is distinctive, often featuring a theme that reflects the local culture or a specific creative vision. These themes can be seen in the architecture, interior design, and services offered.

Personalized Service:

Due to their smaller size, boutique hotels often provide more personalized service, with staff getting to know guests on a first-name basis.

High-End Amenities:

Boutique hotels often offer high-end amenities and services that are not commonly found in larger chain hotels. This may include gourmet dining, in-room technology, spa services, and more.

Local Culture:

Boutique hotels often reflect the local culture in their design, services, and food and drink offerings, helping guests to feel more connected to the destination.

Independent Ownership

: Unlike chain hotels, boutique hotels are often independently owned, which contributes to their unique character and charm.
What Makes The BY14 Hotel An Excellent Boutique Hotel In Tel Aviv
Located near Tel Aviv Beach, this hotel offers 108 sophisticated and elegantly designed rooms, a secret terrace, a wellness center, and a restaurant. The architecture of this hotel is unique, with a historic façade and modern interior design that offers a comfortable environment for guests. The rooms are individually decorated, designed with sophisticated art, and fitted with modern amenities like flat-screen TVs and Wi-Fi. Guests can relax at the Lobby-Lounge or at the hotel's sauna, perfect for unwinding after a long day.
Tips For Booking A Boutique Hotel That Suits Your Taste
If you're planning on booking a boutique hotel in Tel Aviv, there are several tips you should consider for finding a hotel that suits your tastes:
Research the Location: Check the location of the hotel, consider its proximity to the Tel Aviv attractions you plan to visit. A good boutique hotel should be located in an area that is convenient and accessible.
Check the Amenities

: Look at the list of amenities offered by the hotel. Make sure that these amenities match your preferences and needs.

Read Reviews:

Look at the reviews of the hotel online. These reviews will give you a glimpse of what to expect from the hotel's service, cleanliness, amenities, and overall atmosphere.

Look at the Design:

Part of the charm of boutique hotels is their unique design. Look at the hotel's pictures online to see if the design suits your taste.

Check the Size:

Boutique hotels are typically small, making them cozy and intimate. However, make sure that the hotel is not too small and that it lacks necessary facilities.

Consider the Hotel Prices:

While boutique hotels often offer a high level of service and unique amenities, they can also be more expensive than other types of hotels. Ensure that the hotel fits within your budget.

Look for Personalized Services:

Boutique hotels are known for their personalized services. Check if the hotel offers any special services that would enhance your stay.

Consider the Theme:

Many boutique hotels have a specific theme or style. Make sure this theme aligns with your personal preferences.

Examine the Food and Beverage Options

: Check if the hotel offers unique dining experiences, such as local cuisine or a high-end Tel Aviv restaurant.

Check for Special Tel Aviv Hotel Deals or Packages

: Often, boutique hotels will offer special packages or deals that can make your stay even more enjoyable and cost-effective.
Conclusion
Boutique hotels in Tel Aviv let you experience personalized service and unique amenities you just can't get at big chain hotels. With cool boutique stays like the BY14 TLV Hotel, Tel Aviv is a fabulous destination for a one-of-a-kind vacation. With adequate research and consideration, you can find a boutique hotel that perfectly matches your style and taste.
Frequently Asked Questions
What's the peak tourist season in Tel Aviv?
The peak tourist season in Tel Aviv is during the summer months, particularly June and August, when the weather is sunny and ideal for beach activities. However, this also means higher hotel rates and more crowded attractions
Where are Tel Aviv's most popular nightlife spots?
Tel Aviv's most popular nightlife spots are concentrated in areas like Rothschild Boulevard, Florentin, and the Port Area. These districts are teeming with bars, clubs, and live music venues, catering to a diverse range of tastes and styles.
Are there indoor attractions for rainy days in Tel Aviv?
Yes, on rainy days in Tel Aviv, visitors can explore indoor attractions like the Eretz Israel Museum, the Palmach Museum, or the Yitzhak Rabin Center. Additionally, the city offers various art galleries, theaters, and shopping centers perfect for staying dry while experiencing local culture.
You might also be interested in: