One of the most fascinating aspects of Israeli cuisine is the multicultural influence on food. Asian food has become very popular in Israel, mixing well with local tastes to create interesting new meals. There are many top Asian restaurants in Israel now, each with their own style of food. We'll show you some of the best ones close to BY14 Hotel, and tell you about their amazing dishes.
The Asian Culinary Landscape in Israel
Israel's food scene is like a big, colorful quilt made up of different traditions from all over the world, and dishes from Asia have added some bright patches to it. People coming from different parts of Asia have brought their cooking styles with them. 
When mixed with the way Israelis like to cook, it has started a new wave of delicious and unique dishes. Now, you can find lots of new and exciting Asian dishes in Israel that mix well with the local taste. From traditional Chinese to modern fusion, there is something for everyone to enjoy in Israel's Asian food scene.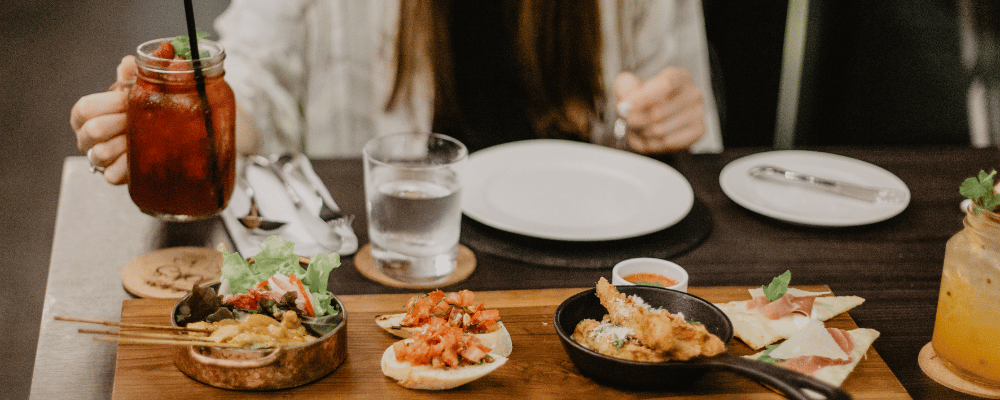 Top Asian Restaurants in Israel in the Vicinity of BY14 Hotel
There are many top Asian restaurants in Israel's capital city, each offering different varieties of Asian cuisine. Below are some of the best options you may explore near BY14 Hotel:
Taizu:

Located in the heart of Tel Aviv, Taizu offers a unique dining experience that combines Southeast Asian street food with high-end gastronomy. The restaurant's menu is inspired by the 'Five Elements' philosophy, bringing a harmonious balance to every dish.
Dinings

: Dinings is a fusion of traditional Izakaya-style Japanese cuisine and modern European kitchen techniques. Set in a refurbished historical building, this restaurant offers a unique dining experience with its menu that includes sushi, sashimi, and other Japanese delicacies.

Vong

: This Vietnamese restaurant in Tel Aviv is known for its authentic dishes and exquisite flavors. From Pho soup to Bahn Mi sandwiches, Vong offers a true taste of Vietnam amidst the hustle and bustle of Tel Aviv.

Nam

:Nestled in the bustling streets of Tel Aviv, Nam presents a Vietnamese culinary retreat, delivering a burst of authentic flavors that whisk you straight to the heart of Vietnam. The Pho soup here is not to be missed – it's a warming, aromatic bowl of comfort that's become a favorite among locals and visitors alike. For those keen to explore the menu further, the Raw Papaya Salad and Fried Shrimp Dumplings come highly recommended, each dish offering its own unique taste of Vietnam.
Signature Dishes to Try at Each Cuisine
Taizu:

At Taizu, the 'Beef Tartare' and 'Soft Shell Crab Bao' are a must-try. They perfectly encapsulate the essence of Southeast Asian street food with high-end gastronomy.

Dinings:

The 'Wagyu Beef Tataki' and the 'Hamachi Sashimi' are signature dishes at Dinings, showcasing the fusion of traditional Izakaya-style Japanese cuisine with modern European techniques.

Vong:

To savour the true essence of Vietnamese cuisine, try the 'Bahn Mi sandwiches' and signature 'Pho soup'. These dishes carry the authentic flavors of Vietnamese cuisine.

Nam:

At Nam, 'Raw Papaya Salad' and 'Fried Shrimp Dumplings' are must-haves. They deliver refreshing and authentic Vietnamese flavors that will transport you directly to the streets of Vietnam.
Conclusion
In summary, You can find unique and delicious renditions of different styles of Asian cuisine in the city, and the top Asian restaurants in Israel are just a short distance from BY14 Hotel. From the authentic flavors of South-East Asia to the savor of Japanese and Taiwanese cuisine, there is something for everyone. With the restaurant scene continually growing, foodies are sure to have an unforgettable time exploring the multicultural gastronomy of Israel with the convenience of BY14 Hotel's proximity.
Frequently Asked Questions
Can you find a variety of Asian cuisines in Israel, such as Japanese, Chinese, and Thai?
Yes, Israel offers a diverse selection of Asian cuisines, including Japanese sushi bars, Chinese dim sum spots, and Thai restaurants with authentic flavors, reflecting the country's cosmopolitan culinary landscape.
Are there options for vegetarians and vegans at Asian restaurants in Israel?
Absolutely, many Asian restaurants in Israel cater to vegetarians and vegans, offering a variety of plant-based options like tofu dishes, vegetable sushi, and curries made without animal products.
What are some must-try dishes at Israel's Asian restaurants?
At Israel's Asian restaurants, diners should not miss out on the classic sushi and sashimi platters, the rich and comforting bowls of ramen, spicy Thai curries, flavorful Indian biryanis, and authentic Chinese dim sum.